artist and illustrator
Welcome to my site. I am a published artist, currently working primarily in the medium of graphic novels. Below are articles about projects past and present and a selection of my work can be viewed in the galleries accesible via the menu bar. Thank you for visiting my site.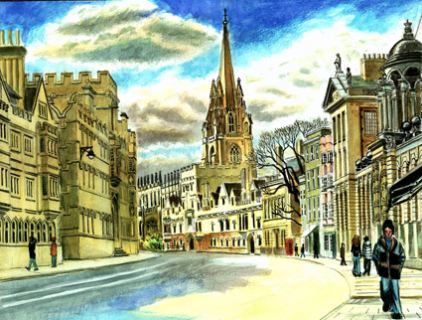 project fear by simon bell and charles cutting
We are all victims fear. Project Fear has been with us for hundreds of years. So far, we have made little attempt to map or understand how it is used. Find out how fear is weaponised and targeted and how to avoid making things worse. Simon Bell and Charles Cutting's graphic novel asks the question, can systems thinking free us from fear? Published by Open University, visit the dedicated Open Learn webpage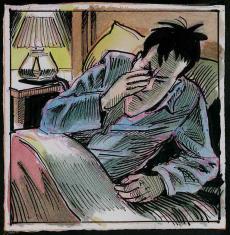 kadath
Three times Randolph Carter dreams of a magnificent sunset city, three times it is snatched away from him. Carter sets out on a quest within a dream to find his idyll but his vision of perfection is not what it seems to be and he is drawn inexorably closer towards a terrible secret. Written and illustrated by Charles Cutting published by Sloth Comics and inspired by the works of H P Lovecraft, Lord Dunsany and Ambrose Bierce.
oxford artist and illustrator, charles cutting has been working as a professional painter in watercolours and oils producing landscapes, prints, murals, portraits, and design for print for over twenty years. contact him now for more information.
all imagery is copyright charles cutting and may not be reproduced without permission. artworks have been registered with copyright house