graphic novels
I have been working professionally as an illustrator and artist for over twenty years. On the homepage you can find links out to my most recent projects in the field of comics. My clients include Open University, Routledge and Sloth Comics. The galleries contain examples of work in the fields of painting and illustration, including previous commissions. To discuss working with me on a project get in touch via the contact page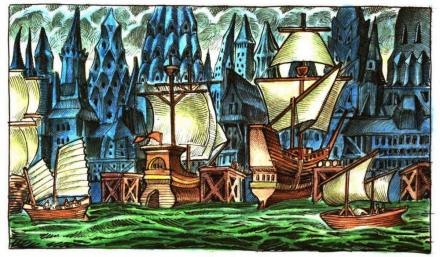 project fear by simon bell and charles cutting
We are all victims fear. Project Fear has been with us for hundreds of years. So far, we have made little attempt to map or understand how it is used. Find out how fear is weaponised and targeted and how to avoid making things worse. Simon Bell and Charles Cutting's graphic novel asks the question, can systems thinking free us from fear? Published by Open University, visit the dedicated Open Learn webpage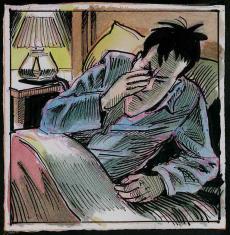 kadath
Three times Randolph Carter dreams of a magnificent sunset city, three times it is snatched away from him. Carter sets out on a quest within a dream to find his idyll but his vision of perfection is not what it seems to be and he is drawn inexorably closer towards a terrible secret. Written and illustrated by Charles Cutting published by Sloth Comics and inspired by the works of H P Lovecraft, Lord Dunsany and Ambrose Bierce.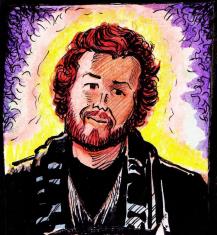 the doings of vincent john mckeown, poet
Crossroads Care's website features the ongoing fantastical graphic biography of the Oxford poet Vincent John McKeown who died in 2009. It is written by Christian David and illustrated by Charles Cutting. Dealing with his early life, his poetry and how he came to terms with multiple sclerosis the novel is part of a charitable project aimed at helping carers access the arts. To read the novel click on the following link
oxford artist and illustrator, charles cutting has been working as a professional painter in watercolours and oils producing landscapes, prints, murals, portraits, and design for print for over twenty years. contact him now for more information.
all imagery is copyright charles cutting and may not be reproduced without permission. artworks have been registered with copyright house