greetings
Welcome to my site. I am a writer and artist working in the medium of graphic novels and illustration. This site also showcases my fine art, watercolours and murals as well as commercial illustration produced for both businesses and members of the public. My current project is an all-ages graphic novel 'The Fiery Crown'. Part one can be purchased here and part two is available as a limited edition print run (see article below).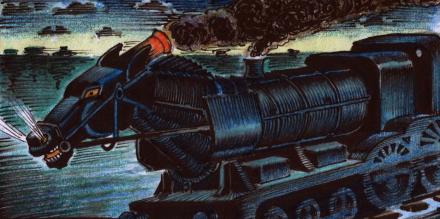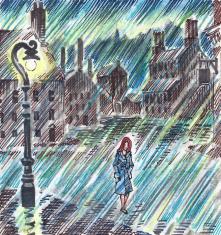 the fiery crown
Act 2. Dawn struggles to survive in the big city while hunting for Jack's secret lair as he wreaks havoc from the shadows. Arthur Benson's troupe perform The Winter Solstice as a panto and Pearl and Ben aid Dawn as best they can. Meanwhile Dandyman's supernatural servants are pursuing Dawn in the belief that she holds the key to winning the secret war.
128 pages, full colur, paperback limited edition of 50 copies. Shipping March 2021. Published by Dice Comics. More information about purchase options can be found here
project fear by simon bell and charles cutting
We are all victims of fear. Project Fear has been with us for hundreds of years. So far, we have made little attempt to map or understand how it is used. Find out how fear is weaponised and targeted and how to avoid making things worse. Simon Bell and Charles Cutting's graphic novel asks the question, can systems thinking free us from fear? Published by Open University, visit the dedicated Open Learn webpage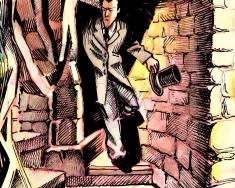 kadath
Three times Randolph Carter dreams of a magnificent sunset city, three times it is snatched away from him. Carter sets out on a quest within a dream to find his idyll but his vision of perfection is not what it seems to be and he is drawn inexorably closer towards a terrible secret. Written and illustrated by Charles Cutting published by Sloth Comics and inspired by the works of H P Lovecraft, Lord Dunsany and Ambrose Bierce. One of Escape Books recommended 'Great British Graphic Novels of 2015'.
all imagery is copyright charles cutting and may not be reproduced without permission. artworks have been registered with copyright house