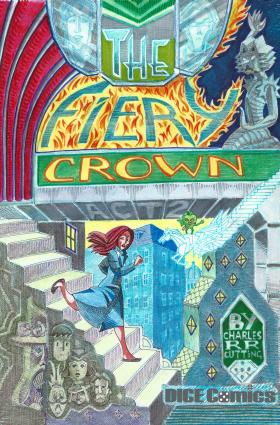 The Fiery Crown Act 2
Dawn Nightingale struggles to survive in the big city whilst seeking the Unicorn and the lair of Jack the Lad. Jack wreaks havoc from shadows.
With the help of the actors, Dawn draws closer and closer to her goal. Meanwhile Dandyman pursues both Jack and Dawn with what he believes is a secret weapon to end the feud, once and for all.
128 pages. Full Colour. Limited Edition Print Run of 50. Signed.
Shipping March 2021
Please contact me via my website contact form to purchase a print copy and make the subject 'the fiery crown act two'
Digital version available on request for the price of a Ko-fi (click on the button at the bottom of the page)
all imagery is copyright charles cutting and may not be reproduced without permission. artworks have been registered with copyright house